Berea Cemetery
Located near Niantic in Mosquito Township of Christian County in Illinois, this cemetery is on the grounds of the Berea Christian Church, formerly known as Sanders Church. It is located in a lovely country setting along the Sangamon River and is well kept and currently active. The chapel was built in 1869 and the graveyard was started behind the church building. Some bodies were also moved here from a nearby pioneer cemetery that was abandoned around 1879.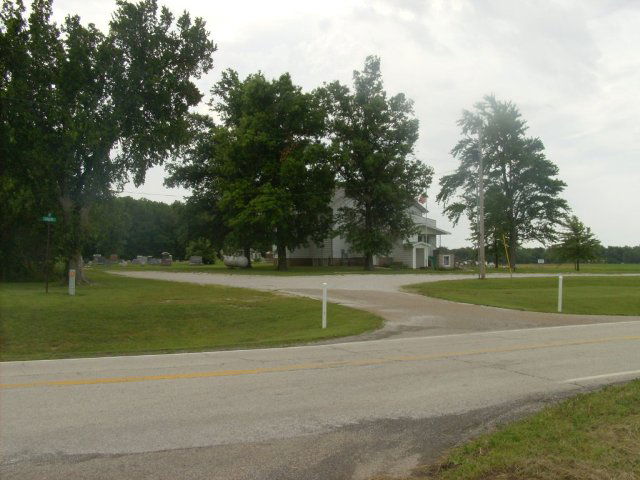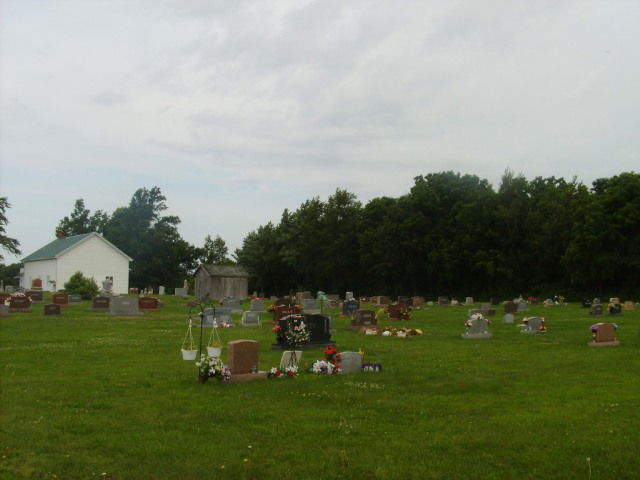 Hunter Cemetery
Located about 3 miles east and 1 mile north of Mt. Auburn in Mosquito Township of Christian County in Illinois.
Hunter cemetery is east of Mt. Auburn with and iron arch framing the entrance on the north side of the Mt. Auburn blacktop. This plot of ground was donated by John Hunter for a cemetery and Christina Church about 1840. Elder Andrew Northcut was the minister of this congregation. His first wife is buried here. Her stone has either disappeared or is one of those that are completely unreadable now. This is a very old cemetery with the majority of the old stones being sandstone; therefore they are white and badly weathered making them very difficult to read. Also several stones that were read in 1969 are now missing. This cemetery is currently well cared for and there is evidence that an attempt was made to repair some of the older stones. (Rosella & Harold Brookens, August 1990)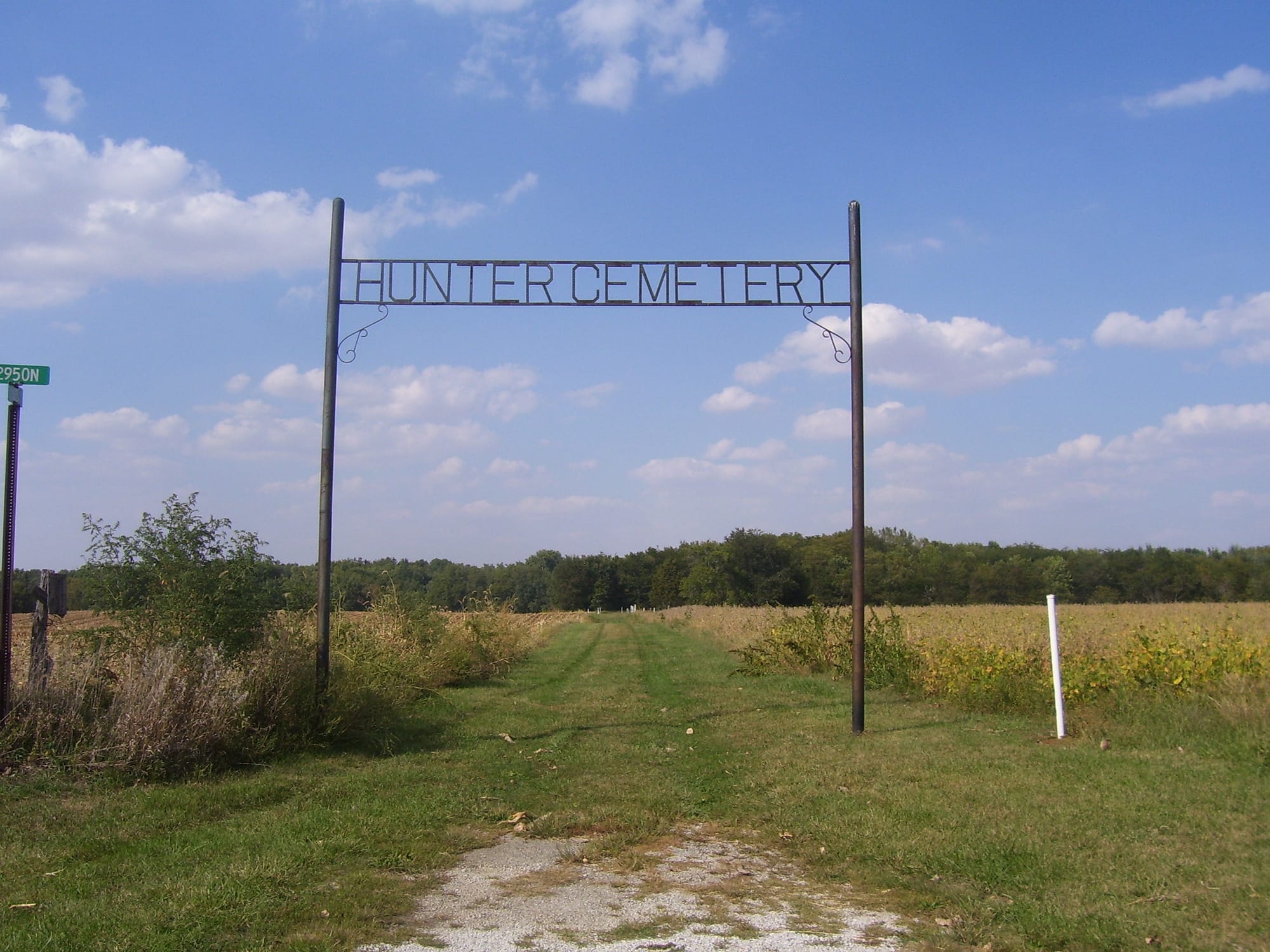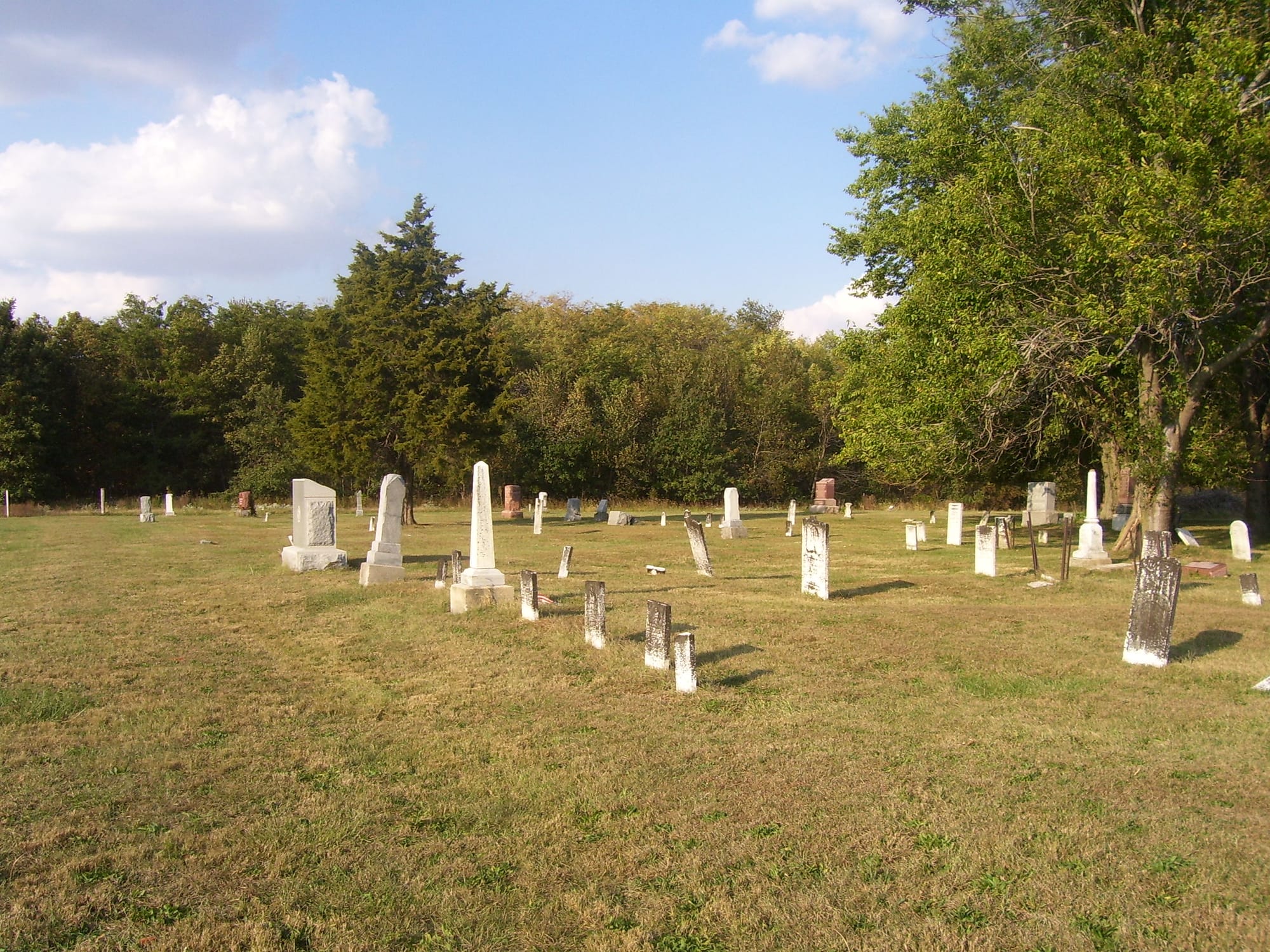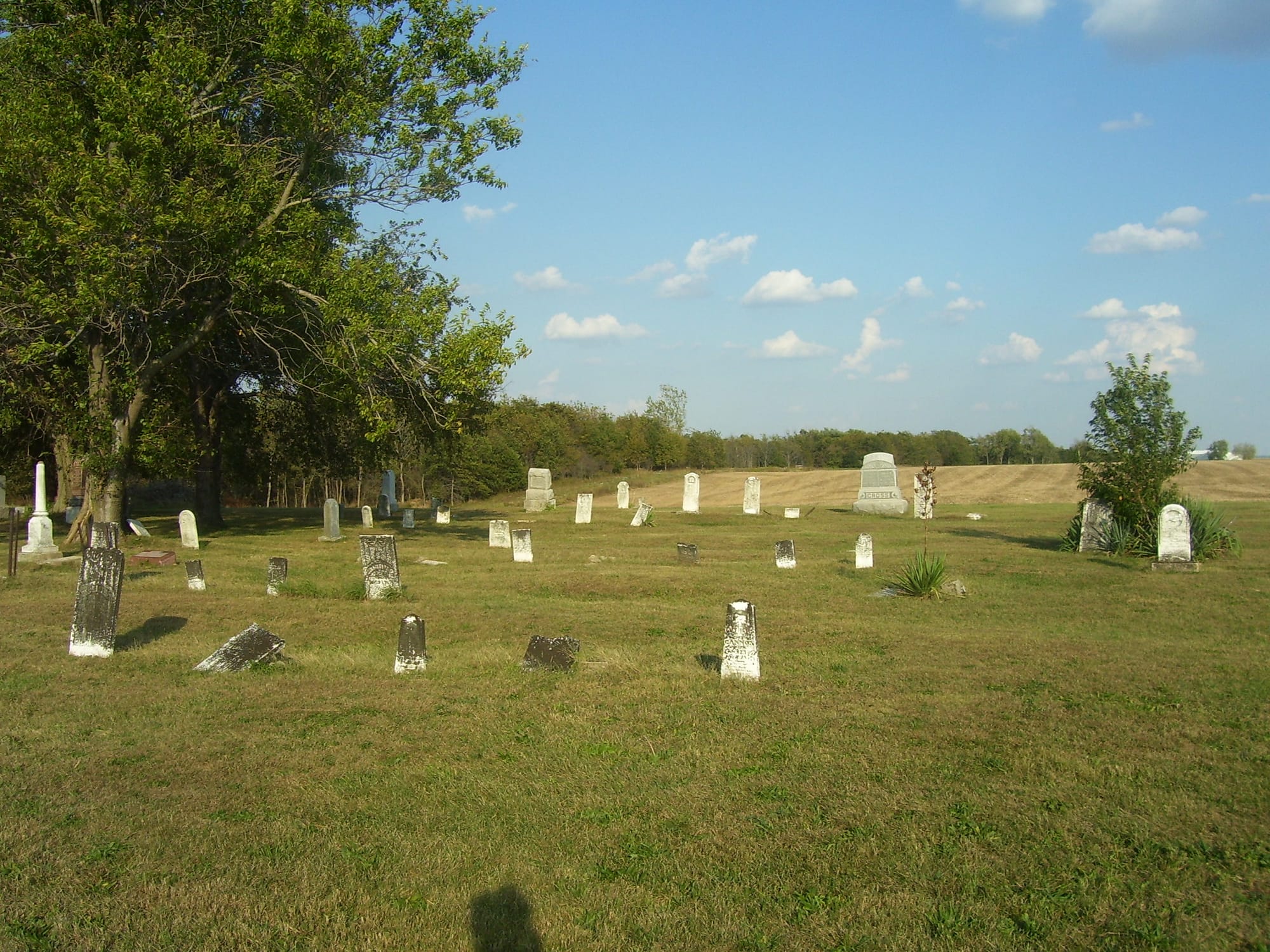 Other cemeteries in Mosquito Township: Colewell (family), Darmer (destroyed), Sanders (destroyed).